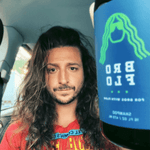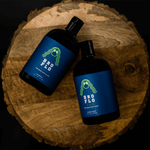 Regular

$29.00
Sale

$29.00

Regular
Unit Price

per
Get Paid To Promote BroFlo
Want to get paid to promote our products? We have an incredible affiliate program (we think its the best). Whenever someone buys from your link or uses your personal promo code, you get $15. Thats right, $15 for every sale you bring in. If you love our products and think you're a good fit, apply below and we will get back to you in a few days.
What our customers say

By far the best my hair has ever felt after washing. Could easily tell the difference right away. Have a cool tingling sensation after washing my head. And the Flo is definitely there and better than it's has ever been.

Look i'm gonna be honest with you, if i wasn't dared to buy it i would've have got it, but damn am i happy i did buy it because this is the best shampoo i've ever used. my hair feels amazing, and i feel like i can get any mom i want. Amazing product would recommend to any gentleman who wants all the moms.

This shampoo has been great, just bought my second bottle. Makes my feel and look great with a nice minty fresh smell. Helping maintain and grow a nice looking mullet. Nice!

This stuff is the bomb. All the girls want to run their fingers through my hair now. I can't keep em off me.
About Us
Bro Flo was created because I was looking for a solution to my own problem. I couldn't find anything out there for dudes with long hair that wasn't all 'Woke' and smelling their own farts. One day I decided F*ck it, I'm going to start my own brand. 
Unlike a lot of brands, I did NOT want to produce overseas, especially in China. I wanted to keep everything right here in our own badass country. So after extensive research we found and partnered with a small manufacturing company in Michigan.